---
Amanda, or Puddin' as she is more affectionately known has been a competitive person all her life. When she was younger, she played baseball and softball, and even won a state championship! She played tackle football with the boys in school until they all got way too big! She would race any kid in the neighborhood who had a bicycle and even competed in a pool league at the young age of 13. She had a 'nerdy' side as well, and loved competing in spelling bees!
Puddin' grew up watching all sorts of motorsports on TV. Her dad and some of her other relatives raced oval track, and racing is surely in her blood. She never got completely into drag racing until she was 16 and went to some street races in Tampa. This is when her affinity for drag racing began, and her fond memories of those days including staying out 'till 3 am on school nights and the excitement of being blocked in by the police helped to secure her addiction!
She is now a merchandiser and race promoter and has been drag racing for four years!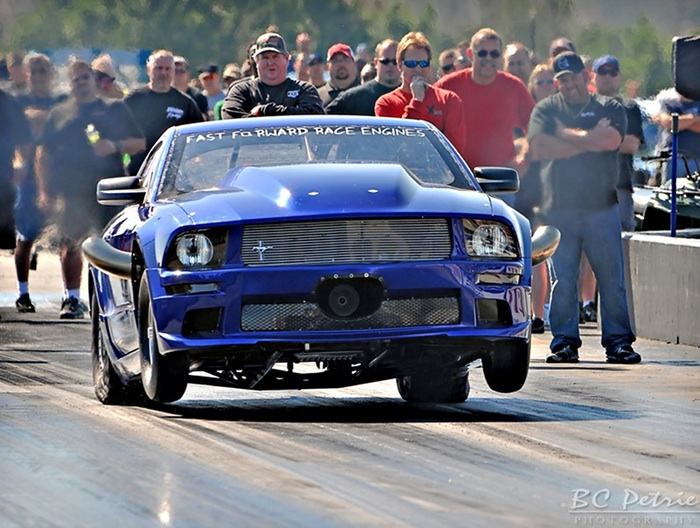 Puddin's 2005 Mustang
Engine: 615 ci Fast Forward Race Engines BBC, F3R Procharger.

Transmission:
Ripper Powerglide.

Chassis: Originally built by Bodley Fabrication, minor updates done by Profab, Category 5 Race Cars, and TRZ Motorsports.
Best ET & MPH:
4.61 @ 165 mph 1/8
7.09 @ 203 mph 1/4 with a 4.68 660'!
Best 60': 1.18
Classes:
Outlaw Drag Radial
Radial Tire
Limited Street
Crew Chief:
My husband, Donald Long, good friend Big Doug Sanford, and my friend and engine builder, Joe Irwin. The car is tuned by Steve Petty.
Sponsors
Mickey Thompson, VP Racing Fuels, Racepack, Davis Technologies, ProTorque, PTC, Billet Atomizer Racing Injectors, and Berry Motorsports. All of these companies generously supply me with products, I could really use a sponsor to help with travel expenses.
Thanks to..
"All of the above mentioned sponsors!!! My husband, for all of his hard work on the car and for believing in me. I would also like to thank my mom and dad who have always encouraged and supported me. My brother and sister. My brother loved to brag about his little sister hauling ass. He called me every Monday after a race to ask how I did if he couldn't go. I miss him terribly.

I lost my big brother 3-16-10 and I keep a picture of him in my car, tucked between the cage and the headliner. Before every pass I make, I look up at him and give him a little fist bump."
Puddin' has raced at SGMP, Englishtown, Montgomery, Bradenton, Gainesville, and Rockingham. Her car was not out too much in 2010. She was able to attend a lot of races but was unable to take her car. She is hoping next year to add to that list Huntsville, Steele, Piedmont, Milan, MIR, PBIR, and House of Hook.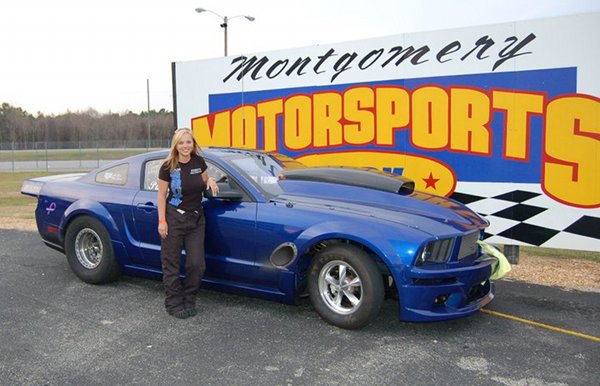 Accomplishments
2007 - 6.50 Index track champion.

First/only woman on radials in the 4's 1/8 mile

First/only woman on radials in the 7's 1/4 mile
Words of Wisdom
Goals for Next Year: "I want to make a 6 second pass and go 200 mph badly!There are only a handful of radial tire cars to have done it, and I would be the first woman. I would also be the second single supercharger car to get into the sixes. "
Who has been an inspiration/mentor to you? "My family."
Lucky Charm/Superstition: "I keep a few lucky charms in my car. I have a giraffe costume that I dress up in (among others..lol), and my friend's daughter gave me a little plastic giraffe. I had it in the center console of my old 6.50 index car. I won the track championship with it in there, so when I built the new car, I knew it had to go in there as well! It is zip-tied to my roll cage.
A very dear friend passed away 9-16-09, he was famous for drinking nothing but Coke, and preferably from the cute little plastic bottles. At his funeral we all drank Coke from those same little bottles in the parking lot, and I put mine in my car.
I also have a couple of superstitions. I suit up and get into the car and put my belts on in the same order every time, and I don't want anyone touching them! I put my helmet, gloves, etc on the same way and in the same order every time, too. If I slip up, I start all over! I also like to have my doors closed when I'm a couple of cars back, so I can get myself relaxed, ready, and in the zone!"
Favorite Memory: "Winning the track championship. There were so many things that happened for me to win it that last night, and it somehow all came together. I couldn't believe it. I won the championship by one point! My first final round was also a big one."
What advice would you give young girls who want to be race car drivers?
"Do it!! The guys have been nothing but kind and professional and have not treated me any differently than any other driver. We are all the same when we pull into the beams."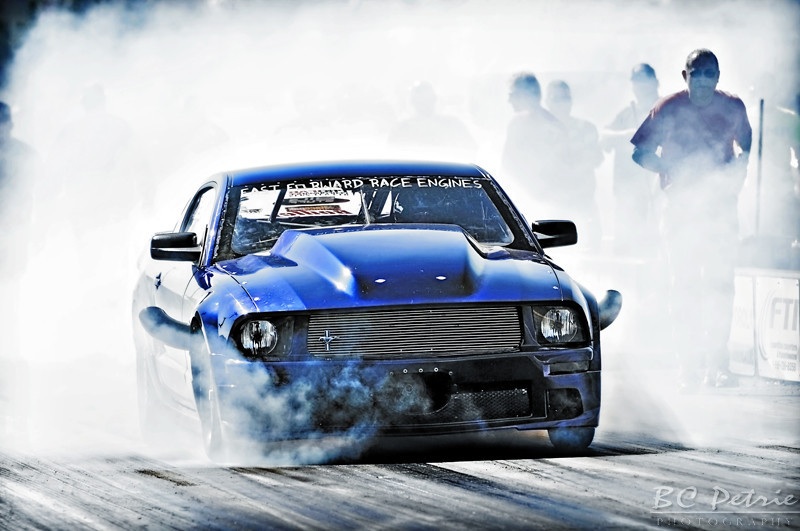 What advice do you have for your Sisters In Speed?
"Always remember that because we as women stand out, more people pay attention to us than most other drivers. So always be ptofessional, and always be a good role model. You never know who is watching!"