---
Heather Ireland is probably best known to the public as the host of Biker TV. What most of her viewers probably don't know about her is that she drag races a 2002 Pontiac Firebird! Heather has always been a Harley girl and got her first taste of drag racing aboard a Harley Davidson Destroyer in Mission B.C. in 2008. It was a thrilling experience no doubt with an ET of 10.02 @ 140 mph and Heather has never looked back. Anyone who races knows how addictive that first pass down a dragstrip can be, and that day Heather became a drag racer for life!
Heather's Mom was less enthusiastic about her daughter racing a motorcycle, as any Mom would be, so Heather decided that a four-wheeled option would be a good way to ease her mom into the whole racing thing.
All of this after being first introduced to racing seven years ago when she met her boyfriend Steve. At the time he raced an Alcohol Funny Car! Steve still races but has slowed down to the OSCA's 9.90 index class. Nonetheless, his lifelong passion for Drag racing has been both inspirational and contagious to Heather!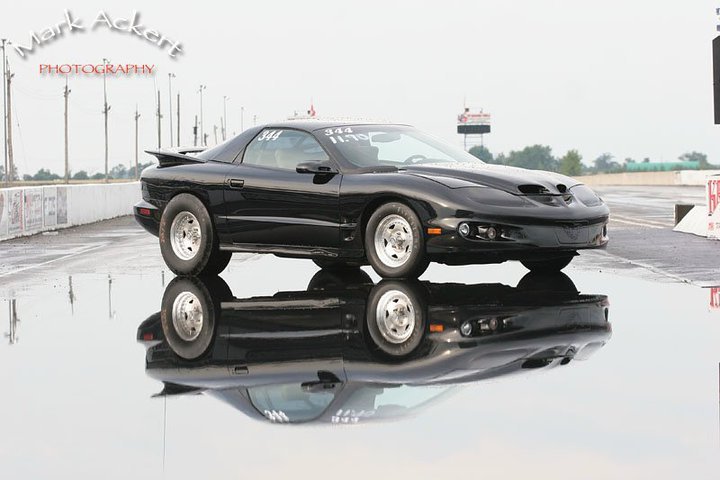 Heather's 2002 Pontiac Firebird
Engine: 350 SBC
Transmission: Turbo 350.
Chassis: Stock suspension with 6 point roll cage.

Best ET & MPH: 11.63 @ 118.19 mph.
Best 60': 1.623
Sponsors
Silverbird Auto Inc.
Crew
Steve Schrans, Riley Ireland.
Thanks to..
2010 was a challenging year for Heather due to several mechanical problems with her car, yet she never let those problems get to her and still managed to have an absolute blast at the track. She hasn't yet decided whether to race a faster door car or a drag bike next year, but she is hoping to dip into the 9 second field!
Heather owes most of her thanks to her partner Steve who originally built the car for himself and then sacrificed it to Heather so she could race, forcing him to build another car for himself . Add to that countless hours trying to work the bugs out of Heather's car and he was a very busy man! She also thanks her son Riley who is a big help and a great photographer. Big thanks as well to the entire OSCA family for making her feel so welcome!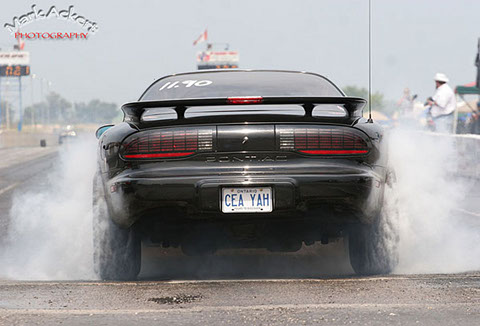 Accomplishments
Her first weekend out in the Firebird Heather runnered-up at the Canadian Street Car Nationals 11.90 index class in 2009!
She followed that up with a runner-up finish in the OSCA 11.90 index in August of that year!
Watch out boys! Once she gets those mechanical bugs worked out....she's going to be a force to reckon with!
Words of Wisdom
Goals for Next Year:
"To go faster! (9's) and to have as much fun as I had this year with all my new friends at the track!"
Superstition:
"I always have a nervous pee and put on fresh lip gloss before I race!"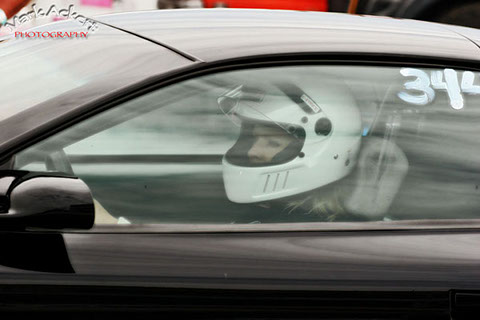 Favorite Memory:
"I was sitting in the staging lanes at Grand Bend Motorplex. A fellow racer was giving me advice as it was only my second time at the track. I was smiling and nodding but I wasn't even listening to him as I was running through what I needed to do in my mind. I thanked him for the advice, did a HUGE burnout like a Pro mod and ran a perfect 11.90 with a 0!"
What advice would you give young girls who want to be race car drivers?
"Go for it!"
What advice do you have for your Sisters In Speed?
"Keep it real, kick some butt and most importantly, be safe and have fun!"