ALI BUSCIO
---
Ali will tell you that she gets her love for drag racing from her husband Craig. Back in the day his hobby was street racing, and as his car got faster and faster they responsibly decided to get it off the streets and take it to a dragstrip. They were hooked! Ali was Craig's crew for many years, and she still crews for him to this day, but eventually the day came along when Ali wanted more. She wanted to be the one behind the wheel, the one driving that powerful machine. Craig knew he couldn't say no for long so they decided to build Ali a "budget" car that she could get started racing in. They found her Regal for sale as a roller for $200 and the rest is history! After many many hours in the garage Ali had her race car! She started her racing career going low 11's and has progressed to low 8's! So much for a budget!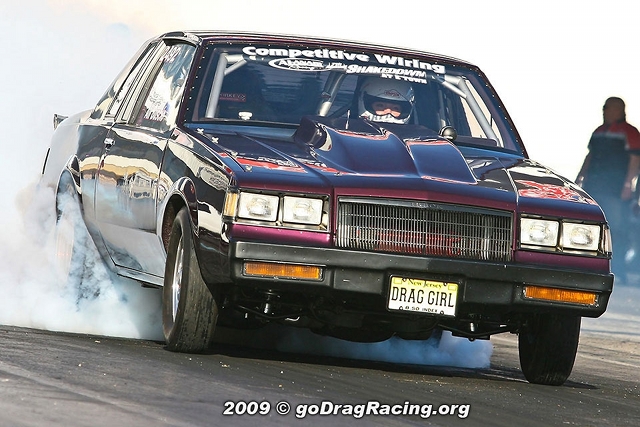 Ali's 1984 Buick Regal
Engine: 520 BBC

Transmission: Powerglide

Chassis: 8.50 Sportsman cert.
Recent upgrades:Fab 9 rear end
Chromoly round tube backhalf done by K & S Racecars, Pennsylvania
New tin work and powder coated wheel tubs
VFN 6 inch cowl hood
VFN fiberglass nose
New wheels all around
15 x 14 Bogart double beadlocks
33x10.5Wx15 Hoosier slicks
Wilson single stage nitrous plate
Bob Book nitrous carburetor

Best ET & MPH:
8.16 @ 167 mph.
Best 60': 1.20
Class: 8.50 index
Crew:
Husband and Crew Chief, Craig Buscio, brother-in-law Kevin Buscio, and friend Jim DeGraaf.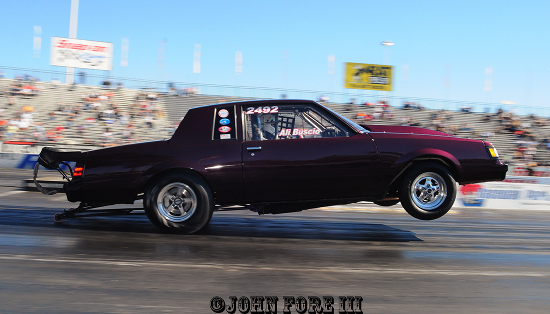 Sponsors
Ali is currently without sponsors, so if anyone is interested in sponsoring a husband and wife team (Buscio Racing), please contact them!
Thanks to..
"First and foremost, I have to thank my husband and crew chief Craig because without him I would not be racing today. He had total faith in me from the very start and encouraged me to pursue my dream. I can't thank him enough for it! Of course I have to thank my crew, Kevin Buscio and Jim DeGraaf. These guys are awesome, loyal and dedicated! A huge thanks needs to go out to Wayne Keegan from Competitive Wiring. Wayne has wired all of our race cars for us over the years and we wouldn't trust anyone else to do it. He also lines me up on the starting line most of the time and keeps me focused!"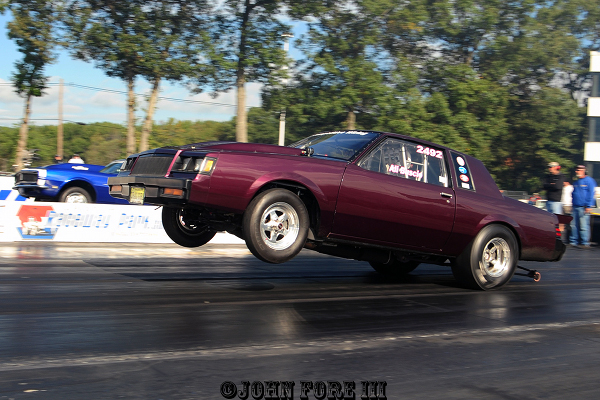 Accomplishments
Three 8.50 Index event wins!
7/24/09 Englishtown.
9/4/09 Atco Raceway.
8/13/10 Englishtown.
Words of Wisdom
Goals for 2011: " I will continue to race in the 8.50 Index class. I love that class! Plus, my Regal will be coming out with a new look this year, with a bigger cowl hood, beadlocks, and different front rims. She definitely looks meaner and I'm real excited about the new look!"
Lucky Charm/Superstition: "My husband nicknamed me Koala years ago so naturally I have a Koala stuffed animal strapped to my roll cage on the passenger side of my vehicle. He is my co-pilot and can't race without him! As for superstitions, I have to have my hair scrunchie to pull my hair back before putting my helmet on. If I don't have it, I have a really hard time focusing!"
Favorite Memory: "Actually I have two favorite memories! My first favorite memory is the very first time I went into the 10's years ago at Englishtown. It was a huge moment for me and I remember getting out of my car and jumping into my husband's arms. I was so excited! My second favorite memory was winning my very first 8.50 Index race at Englishtown in 2009. There's nothing like winning your first race, especially being a girl in a male dominated sport. From that moment on I think the majority of the guys in the class finally considered me competitive and a threat. I gained a lot of respect after that, and that's important to me."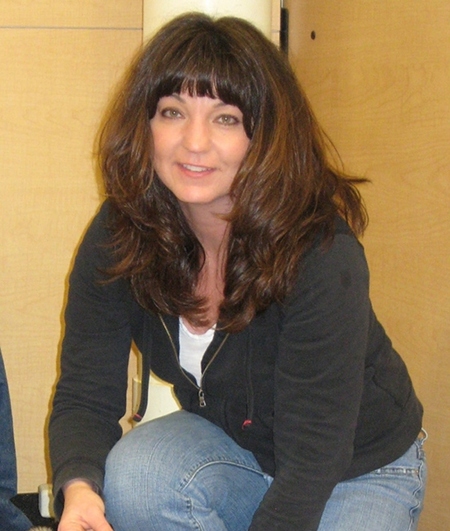 Who has been an inspiration/mentor to you?" My husband, Craig, without a doubt. "
What advice would you give young girls who want to be race car drivers?
" Follow your dreams, don't be scared. Don't let anyone tell you can't do it! And stay focused!! "
What advice do you have for your Sisters In Speed?
"Keep on kickin' butt Sisters!!"